Scheduled to hit Australia early next year are two new mini hydraulic excavators that have been added to Caterpillar's range.
Caterpillar has unveiled the 304 and 305 CR to its mini hydraulic excavator lineup, emphasising up to 20 percent better performance than its E2 series counterparts.
It does this by delivering additional power to the pumps, having greater bucket breakout forces and deeper standard digging depths than the previous models while also boasting up to 10 percent lower operating costs.
Caterpillar has confirmed that the reduced operating costs are a result of "industry-leading grease intervals and extended filter service life, combined with common components throughout the line and flat, easy-to-replace side panels".
Both models offer 45hp (33.6kW) net power, but the five-tonne 305 CR has a greater standard dig depth (3.42m) than the four-tonne 304 (3.21m).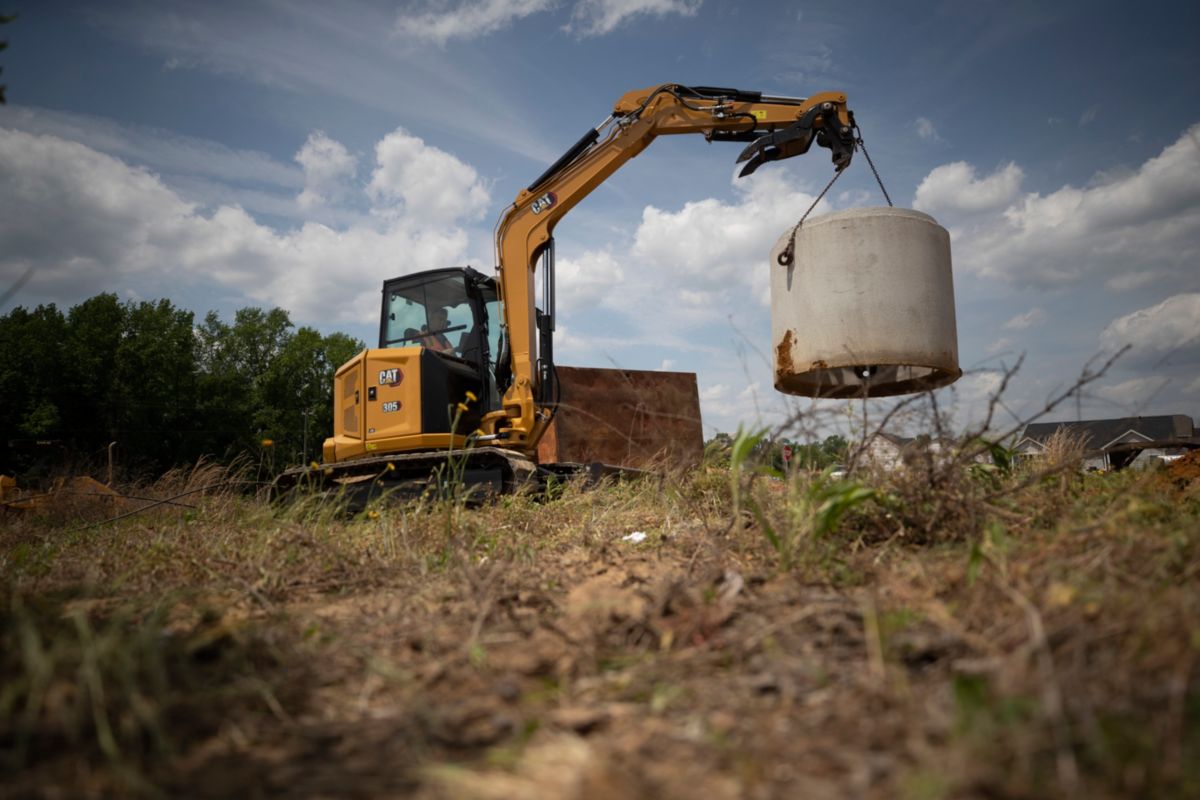 Designed with features aimed at simplifying use for operators, these two will be the final models in Caterpillar's mini excavator line-up to be reengineered to the Next Generation concept.
The 304 excavators have been designed to provide greater stability and balance with a smaller radius, offering a narrower 1.7m track width, more than 25cm slimmer than its previous version.
Caterpillar's 305 CR consists of a brand-new engine, which the manufacturer says offers 9 percent more power, plus greater breakout forces as a result of the hydraulic system improvements.
As mentioned previously, the 305 CR has the greater standard 3.42m dig depth which is also 14cm deeper than the previous version and it additionally has a 1.98m track width.
Both excavators have an angle dozer blade option to increase flexibility, which also can move 45 degrees left or right.
The angle dozer blade is operated by a right-hand joystick while at the same time as the machine drive is simultaneously controlled by a left-hand joystick.
Caterpillar has made counterweight packages available for both new models to further improve stability and performance.
The 304 and 305 CR are scheduled to reach Australia approximately in March 2022.
To find out more visit – https://www.cat.com/en_US/news/machine-press-releases/new-cat-304-and-305-cr-mini-hydraulic-excavators-deliver-more-power-and-performance-with-lower-operating-costs.html.