Toyota has recently revealed the importance of Australia in the new LandCruiser 300 Series. Not only did they name our market "LandCruiser Country" but they are declaring the LC300 as the "most Australian LandCruiser ever".
The company highlights the importance of Australia in the LC300's development, saying "if it's tough enough for Australia, it's tough enough for the world", and confirming Australian engineers had primary responsibility for the powertrain and suspension development.
"In 2014, our Japan-based development team joined your local engineers driving many vehicles around Australia, including the LandCruiser 200. It was the first leg of what we call the Five Continents Drive, a remarkable training project for our employees and executives in the global development of Toyota vehicles," says Toyota's Chief Engineer, Keita Moritsu.
"For me, Australia is a perfect testing ground, because the roads in your country represent 80 per cent of the world's driving conditions. During this remarkable drive, our visiting engineers realised two important things."
"First, they were deeply moved by how much everyone in Australia loves the LandCruiser. And second, they learned that the 200 Series was much more tiring to drive than they expected."
"In Japan, we are not used to corrugated surfaces, or dirt roads, or the seemingly endless Stuart Highway, that forces you to pay constant attention to how the car handles."
"Following this project, we identified two developmental goals. First, to take LandCruisers reliability, durability, and off-road performance to new levels. And second, to ensure owners can drive the LandCruiser on any surface without tiring easily."
Along with our undying love for a vehicle that even Toyota says is tiring from behind the wheel, it is the Australian conditions that have inspired the brand's heaviest honchos to make changes to the 300 Series. The new LandCruiser has had more Australian engineering input than any previous version, Toyota claims.
Toyota in Australia says our local engineering teams had "primary responsibility" for the most important parts of the new LC300, including its diesel powertrain and suspension setup.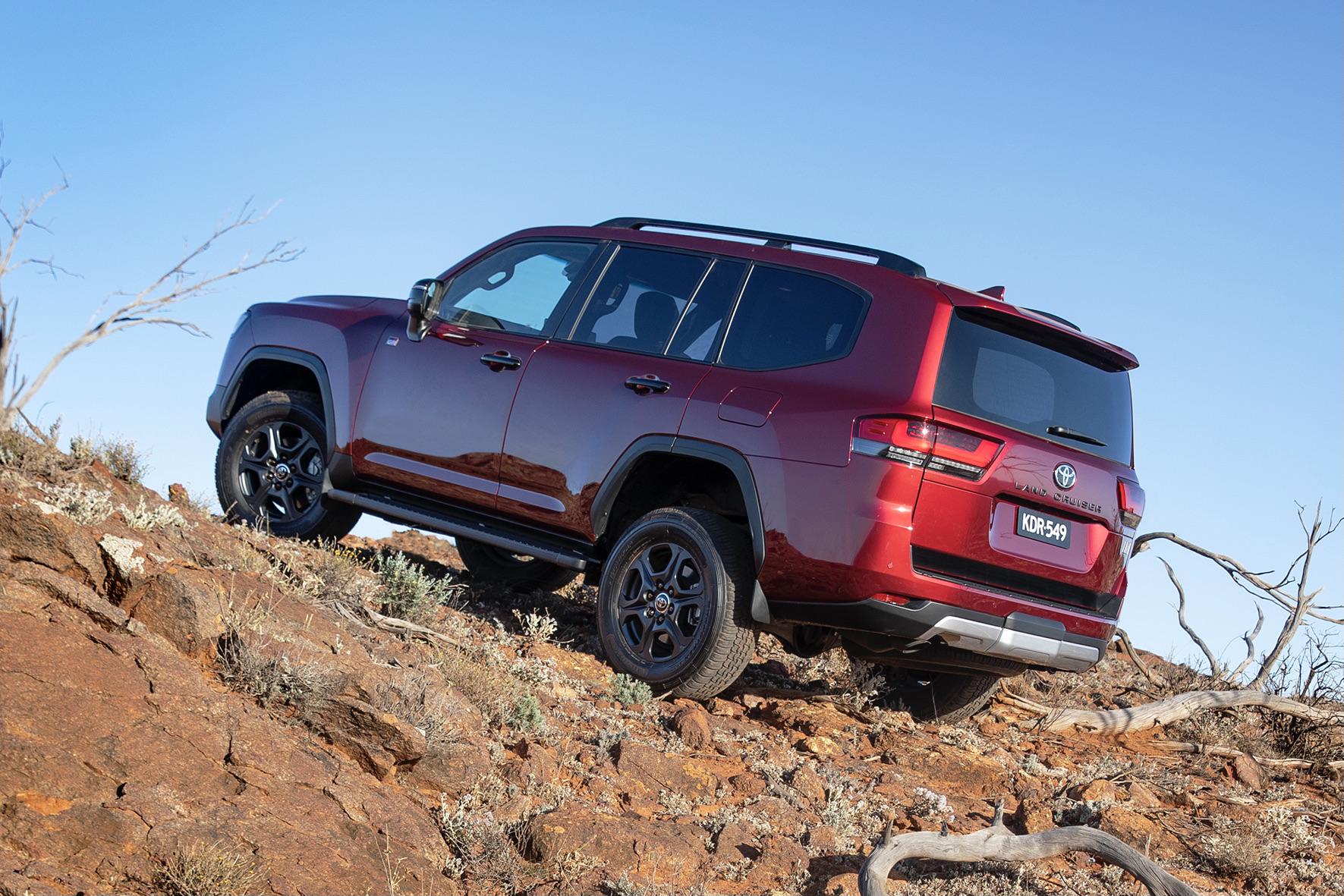 Toyota says it has been testing LandCruiser 300 Series prototypes in Australian conditions since way back in 2015 and points out that Australia has 80 per cent of the world's different on and off-road conditions making it "perfect" for global development and validation.
"Our local engineers and technicians have played a huge role in this unprecedented seven-year development program," says Toyota Australia's product planning and development general manager, Rod Ferguson.
"They had primary responsibility for tuning and calibrating the newly developed suspension, powertrain, and multiple drive-assist technologies. Not just for Australia, but for global markets."
"We had to understand what our customers experience, from the urban jungles to the red dirt of the centre, to Victoria's high country, the tropics, and the rural properties and farms, and everything in between," adds Toyota's Manager of Vehicle Evaluation, Ray Munday.
"Put simply, they told us to retain LandCruiser's quality, durability, and reliability. They wanted us to continue offering diesel, 3.5-tonne towing, and the ability to fit accessories. At the same time, they wanted us to improve engine performance while being lighter on fuel. They wanted it to be more agile and more nimble."
And as the result, Toyota released the new LC300, "The Most Aussie Car Ever!"