Arriving in late 2022, the toughest in the X-Series range the 47X!
After launching the 49X a year ago, Daimler Trucks North America (DTNA) has just unveiled the new Western Star 47X in the United States.
The 47X is the second truck in Western Star's entirely new X-Series platform and is built with an impressive collection of engineering, technology, and more than half a century of experience building trucks that take on any challenge, anywhere.
Penske the official distributor of Western Star Trucks across Australia and New Zealand, says it is working closely with DTNA in the adaptation of the new X-Series to local on- and off-highway markets.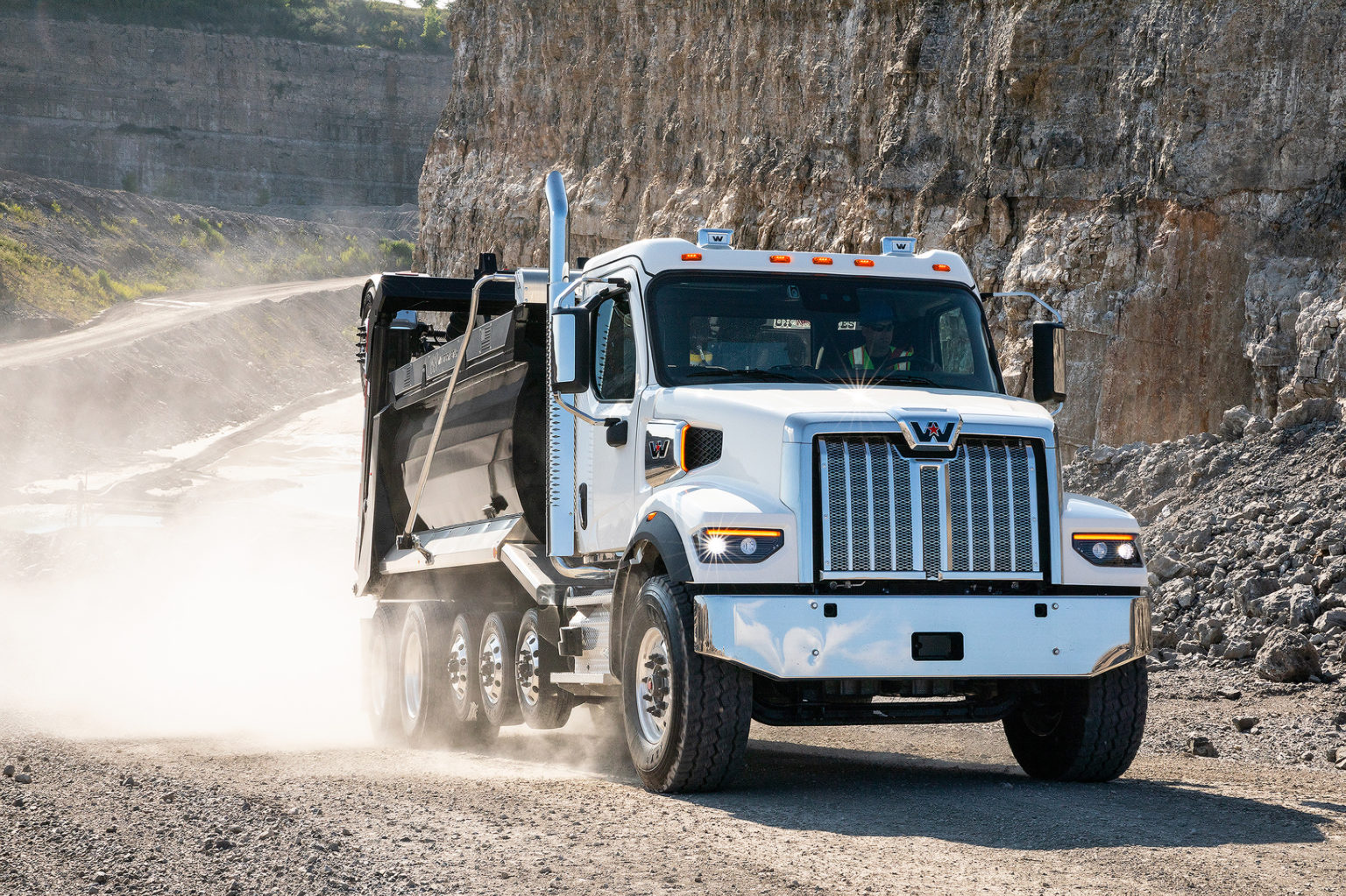 "We are thrilled to be launching the new Western Star range in late 2022 in Australia, and shortly after that in New Zealand. said Craig Lee, general manager – on-highway, Penske Australia.
"Our local teams here in Australia and New Zealand have worked closely with the Western Star team in the US on the development of the new trucks to tailor them for our local markets in both Australia and New Zealand and will continue to do so.
"Boasting lighter yet tougher cabin frames and steel-reinforced cabins, and with features including wrap-around dashboards, our customers will surely be impressed when they see the trucks in person and step foot into the cabin.
"We will continue to work with our dealer network to ensure the highest level of support is delivered to our existing and our new customers," Mr Lee said.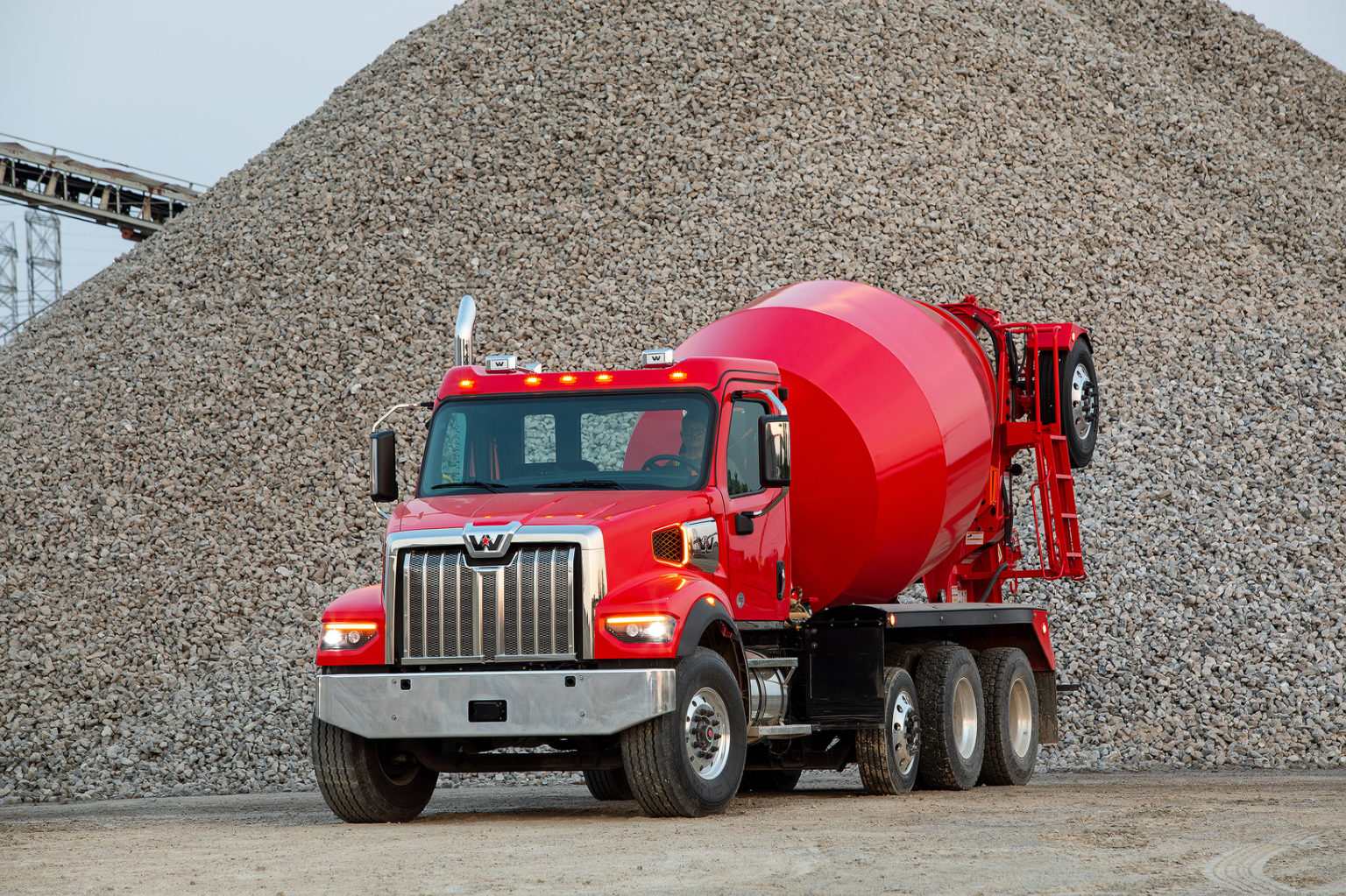 Building from the ground up to bring toughness into the modern age, Penske has said they are dedicated to the long legacy of manufacturing durable and hard-working trucks. The all-new 47X combines the tough American heritage that Australian and New Zealand customers have come to expect with the latest in engineering advancements.
At the US launch, David Carson, senior vice president, sales and marketing, DTNA said: "With the 47X and the 49X, we can offer our vocational customers different options that will give them the right tool for their specific job need.
"The vocational segment is a broad segment, covering many different applications, and our Western Star X-Series reflects that reality. Whether their work be heavy-haul, logging and timber operations, or construction, we have the right Star for our customers," Mr Carson added.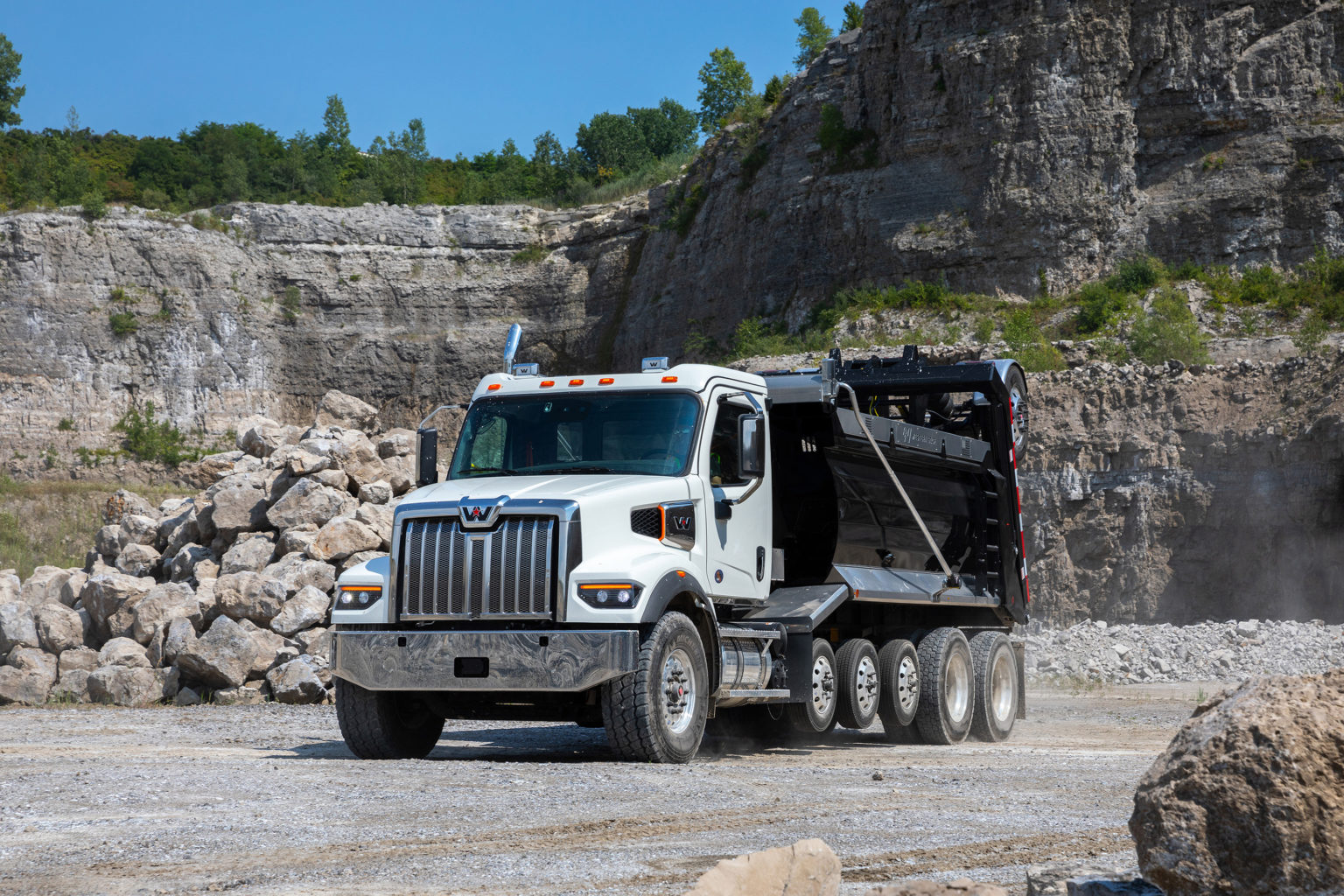 A LIGHTER HEAVYWEIGHT
"A key priority was to consider how to reduce mass without compromising strength," says Tracy Mack-Askew, chief engineer of chassis, propulsion and vocational engineering, DTNA.
"From the cab to the frame rails, to powertrain and battery configurations, we examined all features to deliver weight savings to our customers for greater productivity and profitability."
The 47X is approximately 90kg lighter than the 49X in like-for-like spec and as such, it's a great option for those who are focusing on weight, especially for weight-sensitive applications such as mixers. All X series trucks have tougher, yet lighter, single-channel frame rail options versus legacy products.
A new 9.5-millimeter single channel rail option is available and features comparable strength as today's 11-millimeter rail. Standard high-strength aluminum forward, rear and end-of-frame crossmembers further reduce mass, as does a new two-battery option.
With the shorter bonnet and a wheel cut up to 50 degrees, the 47X further optimises manoeuvrability for work on construction sites or operation in congested urban environments, with an 8×4 on the cards for Aus/NZ also.
X CAB FIT FOR A KING
The X-Series steel-reinforced aluminum cab further reduces mass by up to eight per cent while offering greater driver comfort with 13 per cent more space than competitors.
An optional two-person bench seat is available for applications demanding a large on-site crew, and a new space-optimised, in-cab battery box affords additional legroom to the operator.
An optional roof-mounted condenser offers maximum airflow through the radiator for stationary applications like construction and mining while keeping operators comfortable.
All X-Series models come standard with operator-centric features such as a wrap-around dash that provides easy access to the driver command center and B-panel.
On the B-panel, a flex panel can be prepped for a tablet or configured for an additional 12 switches or 10 gauges. The truck's interior also includes upscale appointments such as metal accents, while all-metal exterior brightwork is distinctive as well as durable.
The 47X's unique bonnet with its composite construction and ISO Tech suspension system resists bending and cracking by absorbing and dissipating vibrations from road inputs, which the company says helps negate driver fatigue.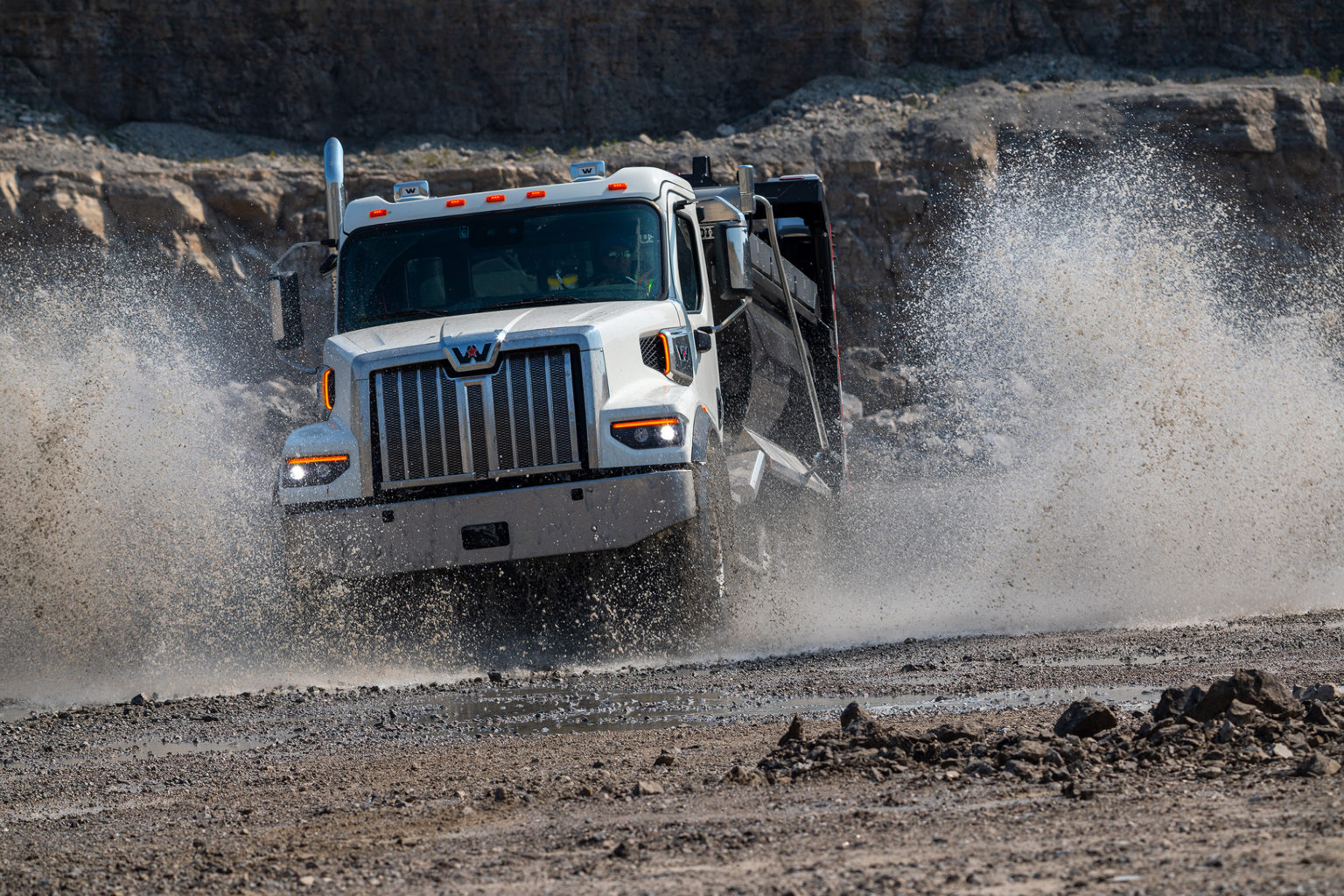 POWER PLAY
The 47X comes standard with the Detroit DD13 Gen 5 engine, which features higher compression ratios and a new swirl piston design to further improve combustion and efficiency.
ThermoCoasting in the DD13 Gen 5 prevents after-treatment cool-down during a driving regen to keep the system at its optimum temperature and significantly reduce the need for parked regens.
For weight-sensitive applications, the Cummins L9 and X12 engines are available for the 47X.
The 47X is also offered with the all-new DT12-V transmission, which is built on the proven DT12 and has more than 35 million miles of vocational-specific testing. The DT12 includes three work-ready mode applications: Rock-free mode, Off-road mode, and Paver mode for the challenges of specific applications.
Standard for any 47X equipped with the DD13 Gen 5, the Detroit Assurance suite of active safety systems brings industry-leading active safety solutions to the vocational segment, including active brake assist, side guard assist, adaptive cruise control and more to keep operators, workers at the job site, pedestrians, and other motorists safe.
"With the addition of the 47X to the X-Series line-up, Western Star is offering fresh, modern trucks with purposeful technologies to enable all vocational customer's success. The wide breadth of segment coverage means that there's a Star for every need," Mr Carson concluded.
READY TO GET ON THE JOB FASTER
Western Star partnered with leading truck equipment manufacturers (TEMs) to ensure the X-Series supports fast and efficient upfits. The 47X's mid-chassis packaging has a number of clear back-of-cab configurations while unobstructed frame rails provide more efficient body integration.
The QuickFit Interface System offers ready access to electrical architecture and was designed for easy TEM interface, programming and access to power.
The CHEC Tool from DTNA enables TEMs and dealers to view and modify electrical configurations, giving them the power to customize inputs and outputs and change parameters within minutes.
"With the 47X and the 49X we can offer our customers different options covering many different applications. Whether their work be heavy-haul, logging and timber operations, or construction, we have the right Star for our customers," says Carson.
The 49X remains an unmatched workhorse ideally suited to heavy haul and logging operations. Both models – depending on spec – are also ready to tackle oil field, towing & recovery, bulk haul, crane, and dump applications.
Learn and Read More Related Articles: